Home Ec Sampler and Consumer Foods classes have been busy with this months harvest, apples 🍎 On Tuesday we made Applesauce and Thursday we will use it in our Wild Rice Pancakes instead of oil.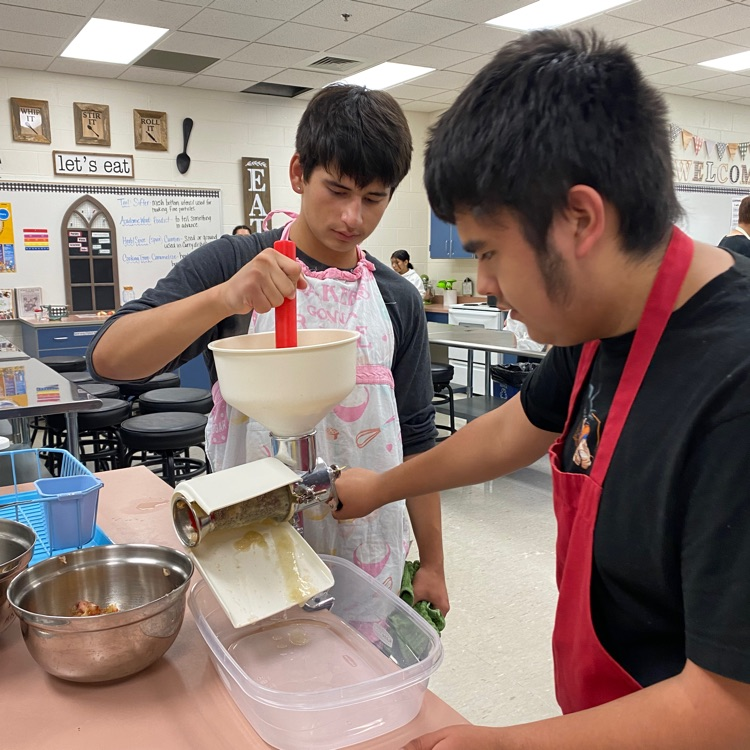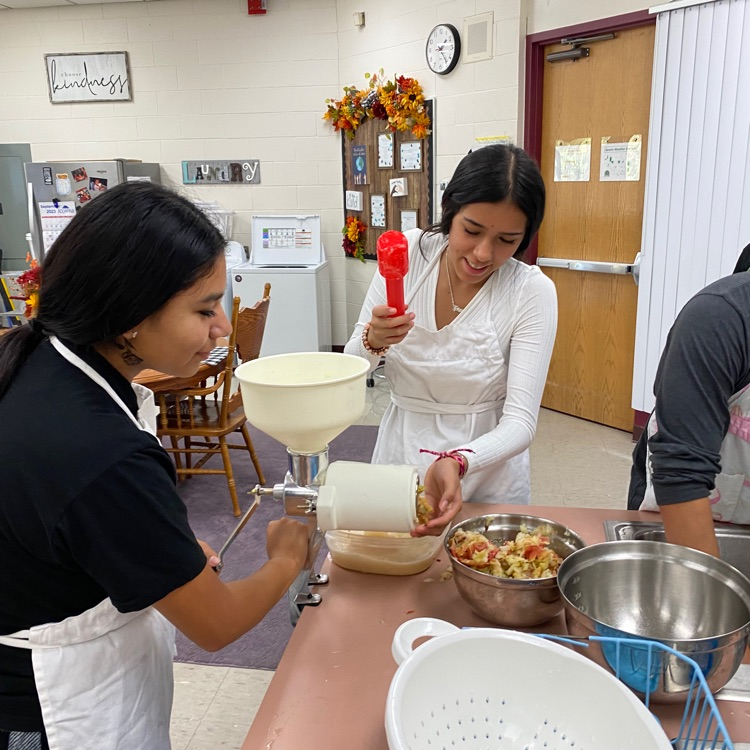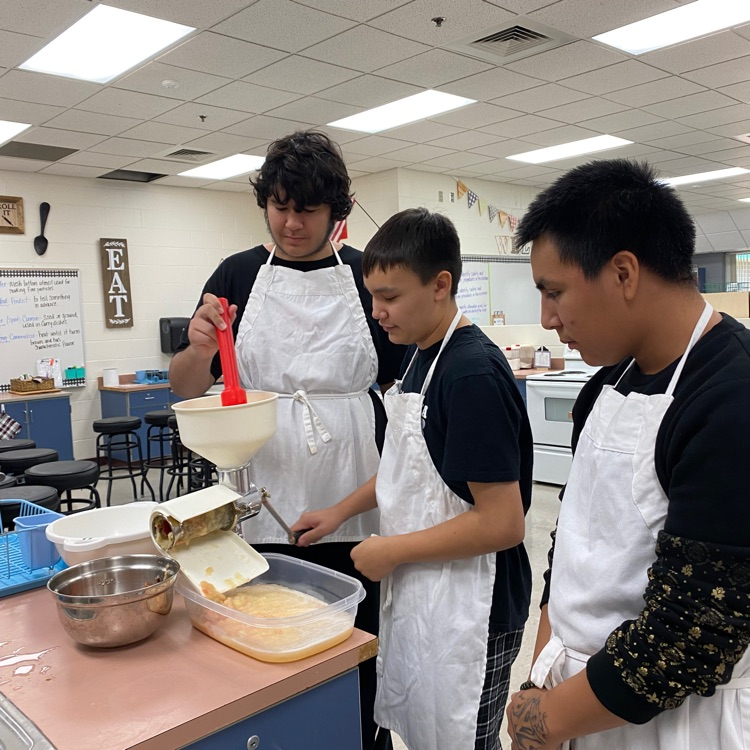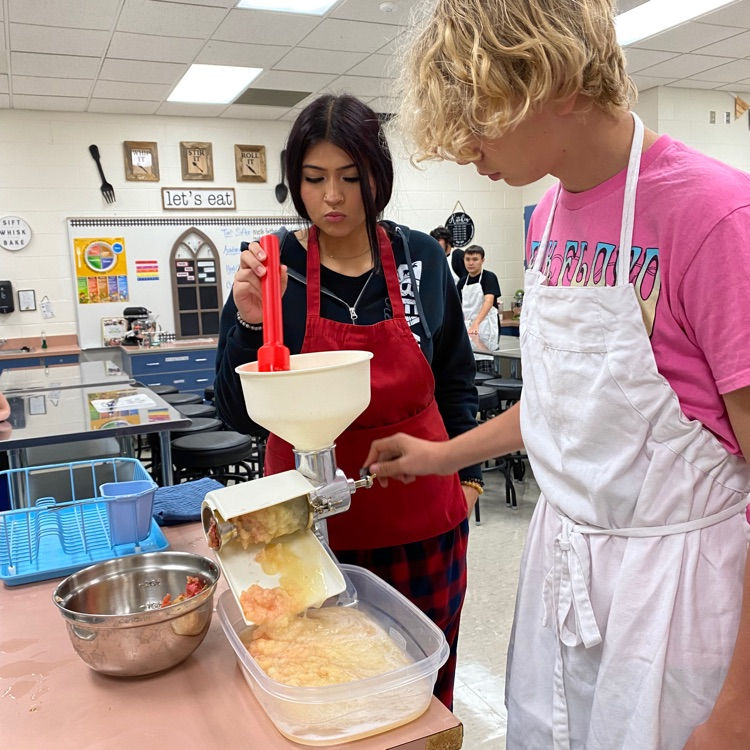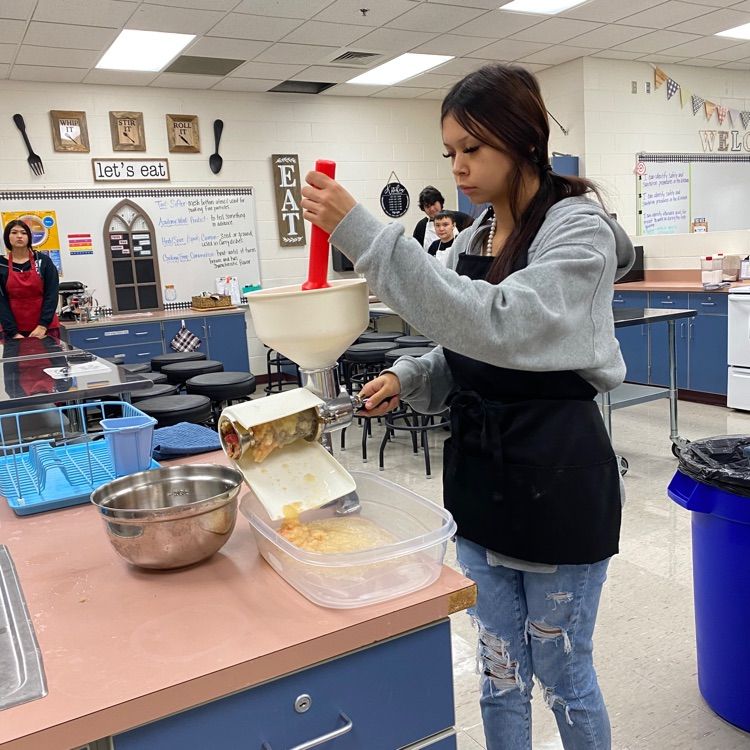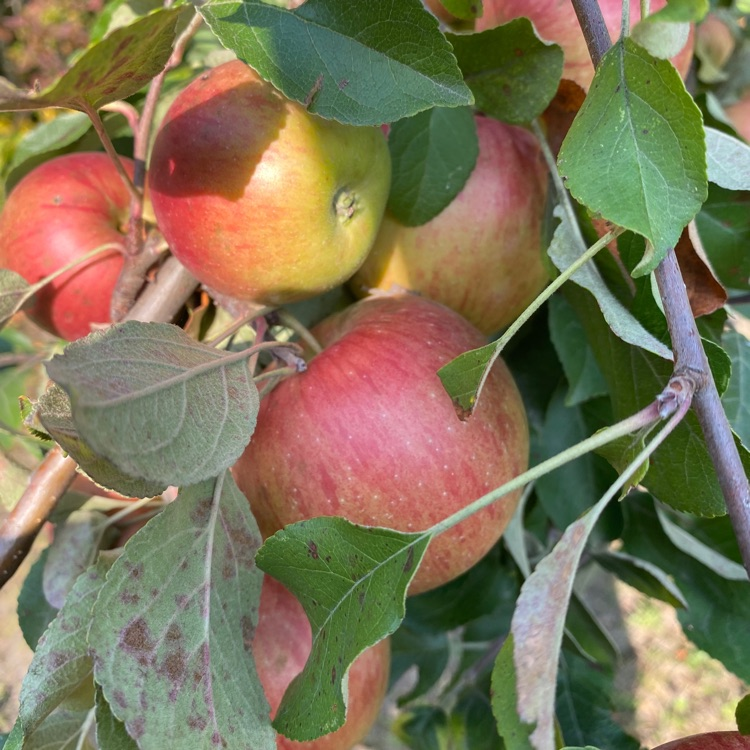 IMPORTANT DATES! Quarter One Conferences - Wednesday, October 4th (1:00PM-7:30PM) Middle School Picture Day - Tuesday, October 3rd High School Picture Day - Wednesday, October 4th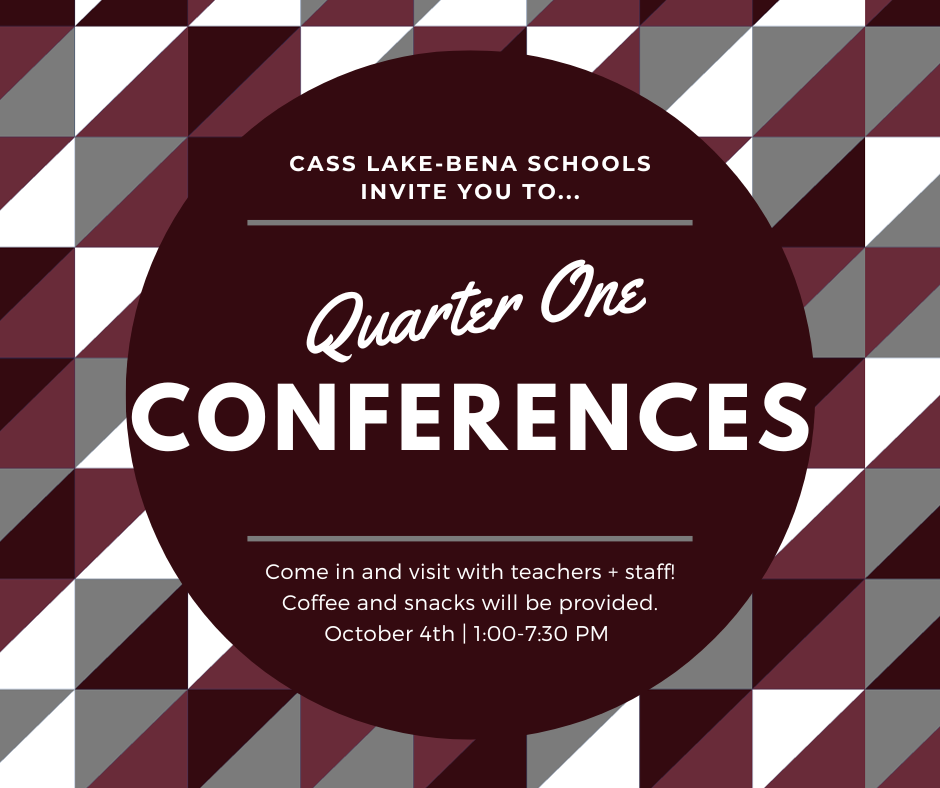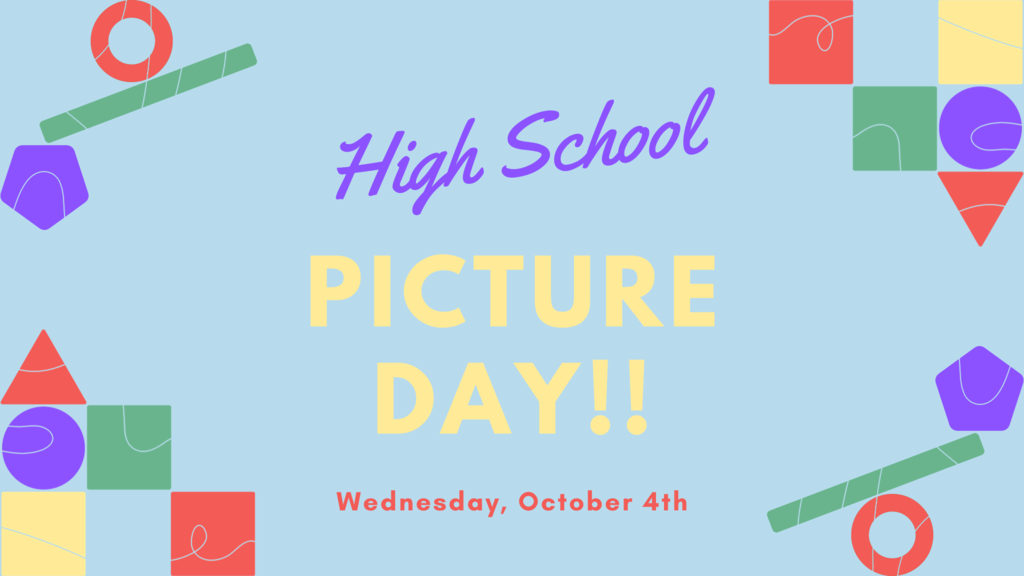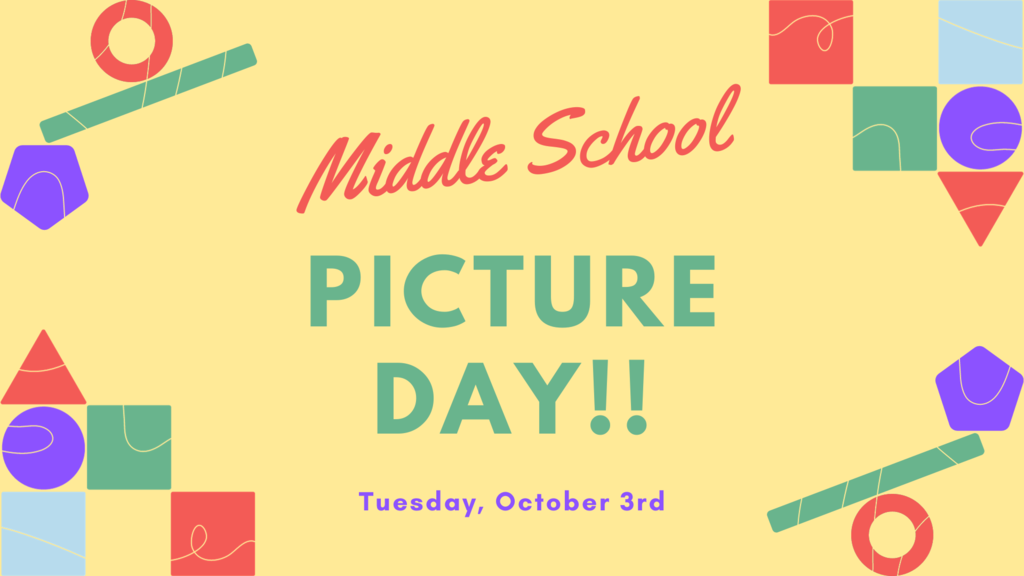 What an excellent night for a race! Many personal best times last night. Pictured Lily Chessmore 2nd place, Aubree Villier 8th place, and Marcus Washington 4th place in their races! GO PANTHERS!

Parents and Guardians, Today was our first grade pull for activities. Any student who is failing has until Monday the 25th at 3:30PM to turn in missing or makeup work . Students must be passing all classes to remain eligible. Tutoring is available after school Mondays -Thursdays. Any questions on grades contact your child's teacher.
Congratulations to Lily Chessmore on her 15th place finish last night at the Bagley XC Invitational.
Congratulations to Anakin Post, Aubree Villier, and Lily Chessmore on placing in the top 10 in their Cross Country Races last night!

Today is open house at Cass Lake Bena Schools, from 10:00 - 6:00. If you'd like, join us for lunch from 12:00 - 1:00 (all buildings). We hope to see you and your student(s) today!
Yearbook distribution and Sale during Open House!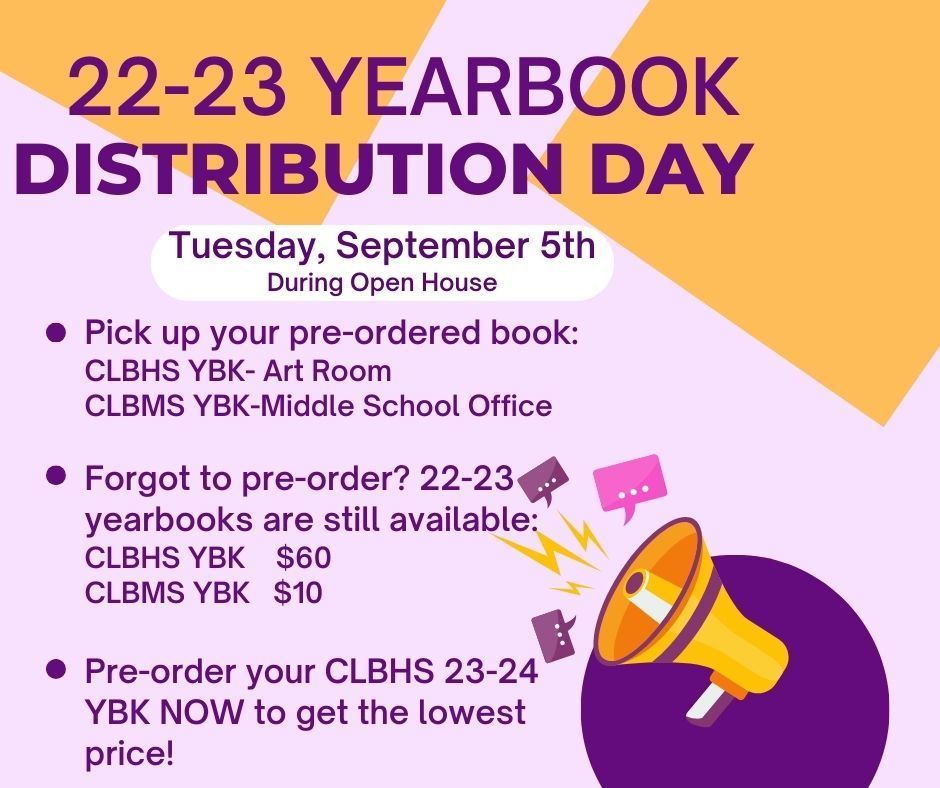 Want to find out if you are eligible for up to $75 off your Internet bill? Stop by the DRC building at 208 Central Ave in downtown Cass Lake today until 2:00 to find out! Reps are here now! Come over and see us! Door #1 on the East side.
Cass Lake-Bena Families, If you need internet access and have not yet signed up for the Affordable Connectivity Program through Paul Bunyan Communications or Arvig, we are hosting a sign up event at the DRC from 10:00 - 2:00 tomorrow August 31 in cooperation with LLBO, Paul Bunyan Communications and Arvig.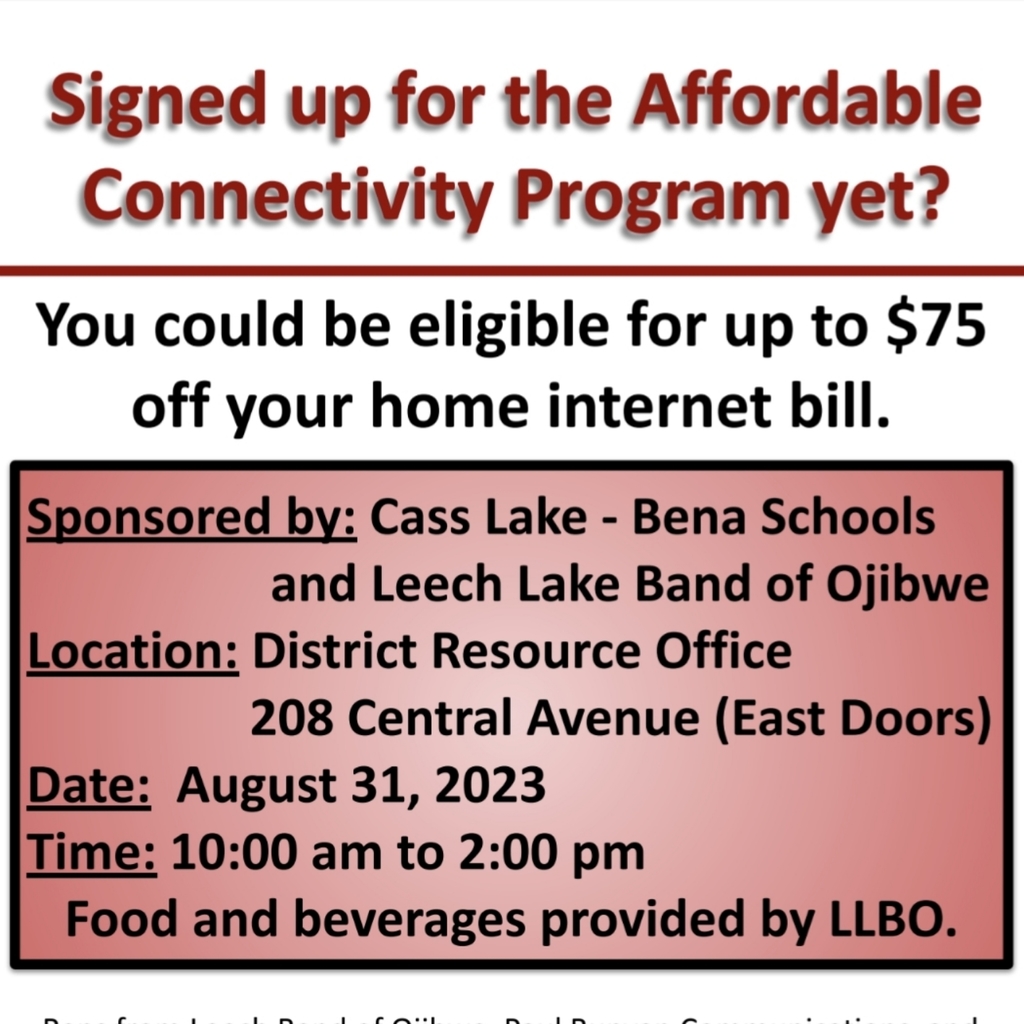 CLBS welcomes new staff today for orientation!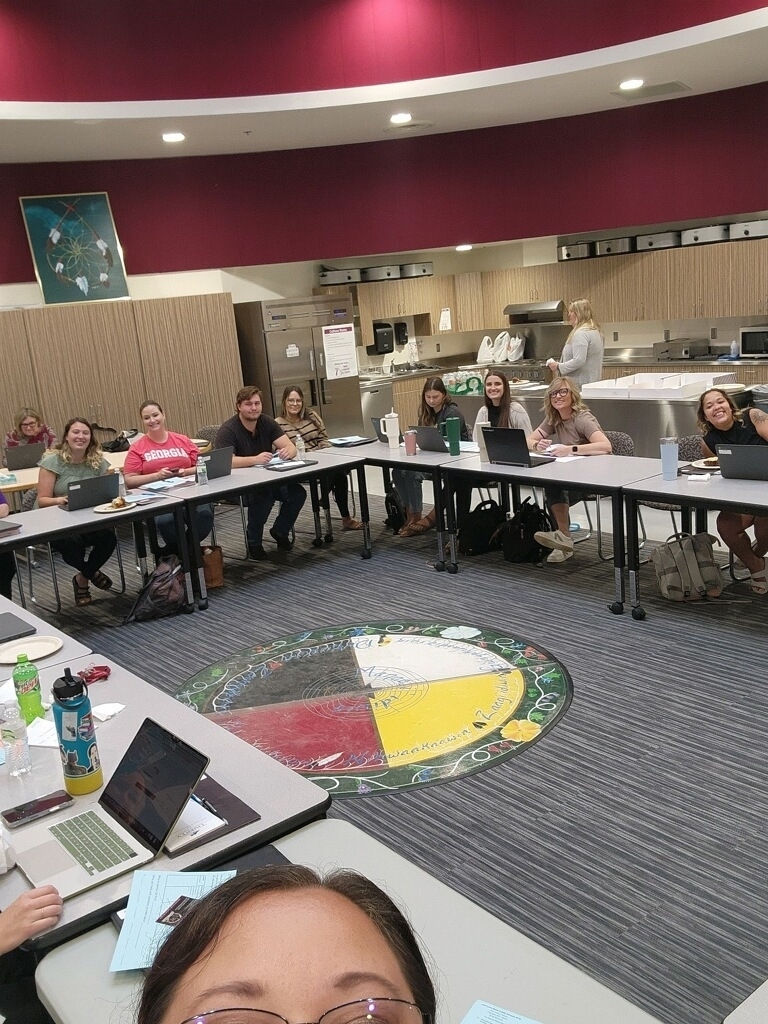 We want to hear from you! Visit the Cass Lake-Bena Schools/Boys and Girls Club booth at Cass Lake Days on Saturday, from 12:00 - 2:30 to complete a survey and be entered into a drawing for one of two HP Laptops provided by the Boys and Girls Club. The first 80 respondents can choose from a CLBS T-shirt or lanyard! We have lots of information about new programs and activites! See you there!

Celebrating our awsome custodians! They've been working hard to have our buildings ready.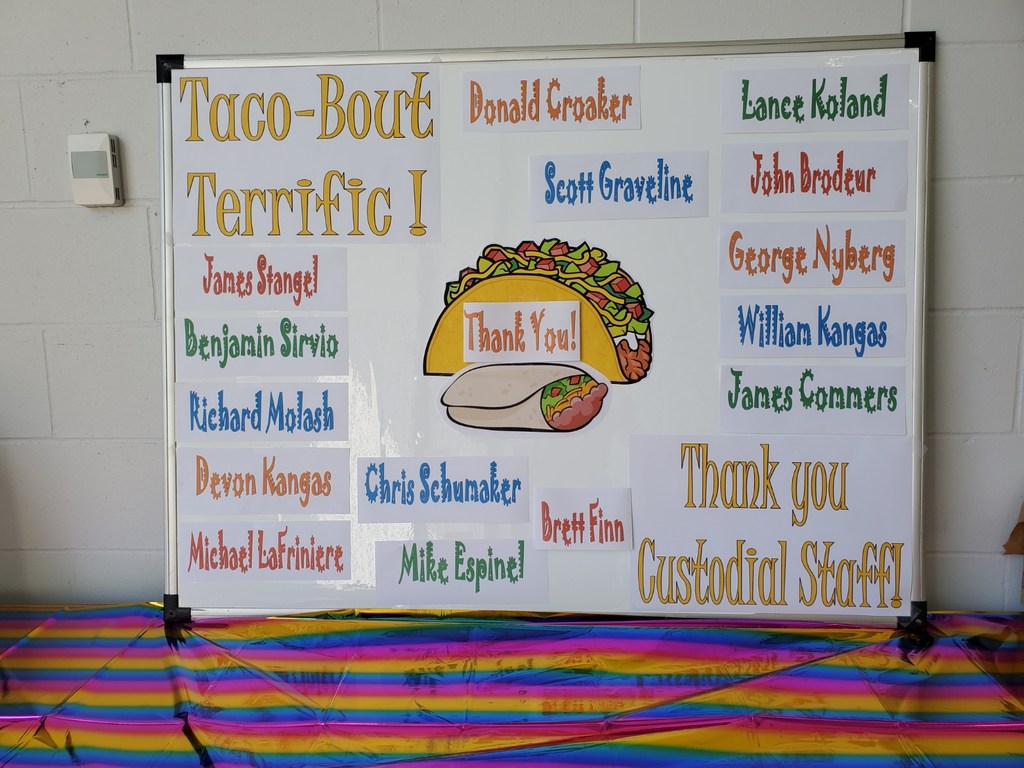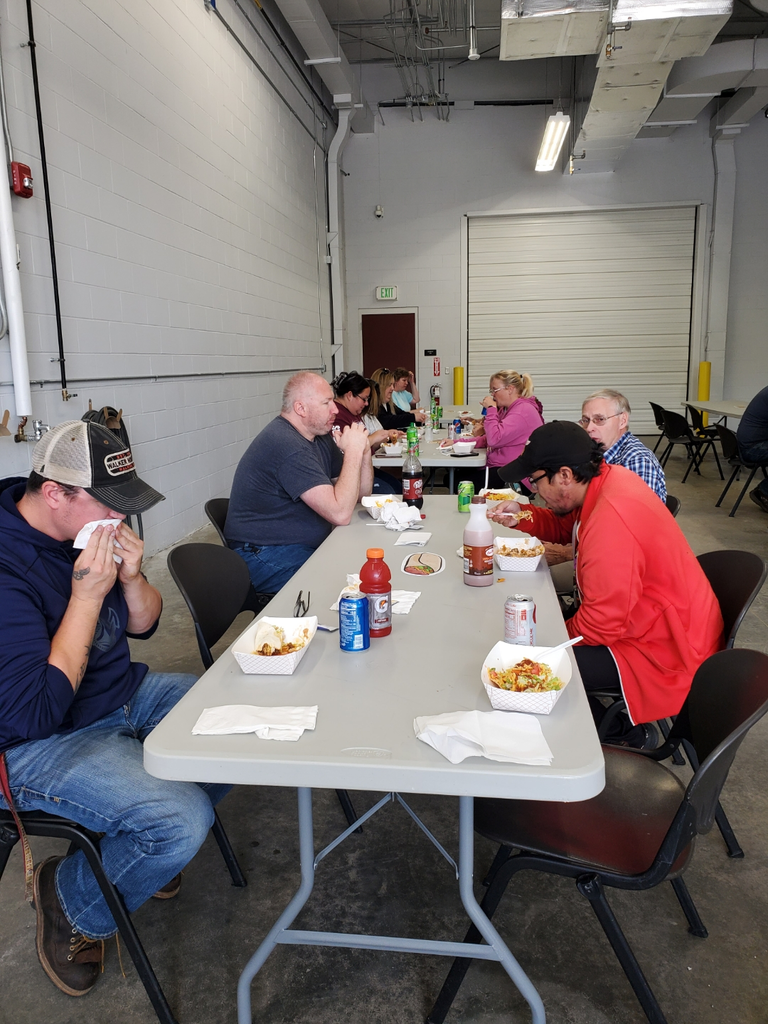 And just like that...walls are going up! What an amazing adventure. The new Cass Lake-Bena Elementary School is well under way! Stay tuned for many more updates.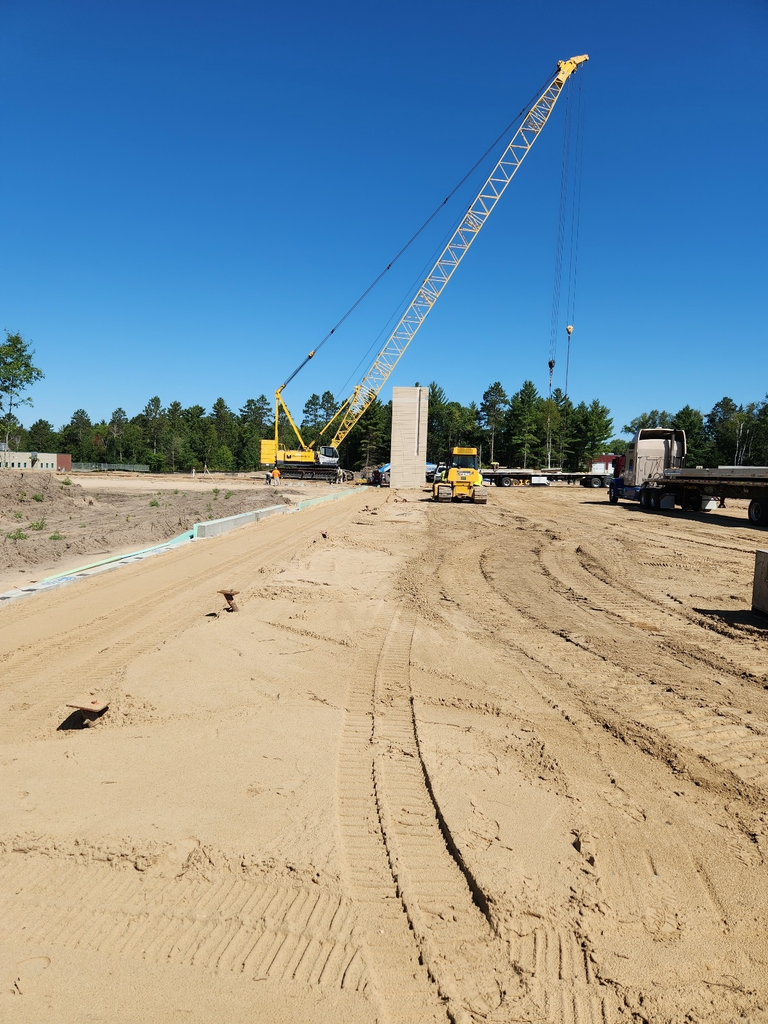 Join Football Cheer! Open to all 7th-12th graders. Practices Start Monday, 08/07/23 9:00 AM- 12:00 PM HS Football Field Must have: Weather appropriate workout clothes, cheer or gym shoes, water bottle MSHSL ELIGIBILITY FORM & Sports physical needed (forms available online or from MS/HS offices) Contact Coach Kelsey Engel with questions,
kengel@isd115.net
A message from the CLBS Early Childhood Program.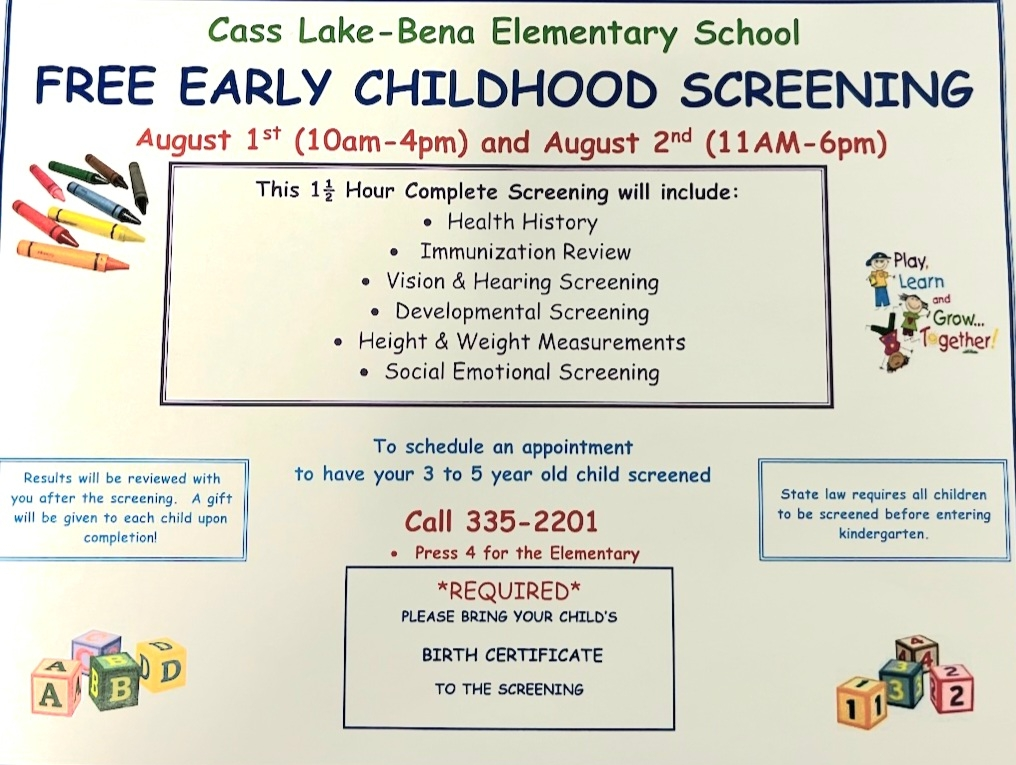 Hello, I hope you are having an enjoyable summer and finding ways to stay active throughout this summer. I am sending this letter out early in the summer to see if you are interested in coming out for football in August. If this is your first sport you would be trying or if you have been playing sports since you could walk ALL are welcome and encouraged to give football a try. Football will not only keep you in shape for other sports or just help you with living a healthier lifestyle, but football will give you chances to develop lifelong skills and in some cases develop friendships and people you can call family after high school. If you are interested see the email and phone number listed below so that you can contact me and I can give you information about practice dates we will be having in July. Once again enjoy your summer and GO Panthers! Email:
michaelhanson@isd115.net
Summer Activities! A few of our HS students and alumni took part in the Red Lake Independence Day Celebration & Powwow Moccasin Game Tournament. Dru, Logan, and Zeno took 4th place in the 16 team tournament this week. Young men/men who are interested in learning how to play, you can attend one of the weekly practice/teaching sessions at the Giiwiitaa building program in the Red Lake village or ask around in your community where they play moccasin game. Our HS students have the opportunity to learn how to play with Ogimaagiizhig/Mr. Grolla at CLBHS during the school year ❤️ As you can see, they can even compete in various community tournaments! Congrats to our students and alumni! #clbpanthers #moccasingame #makazinitagewin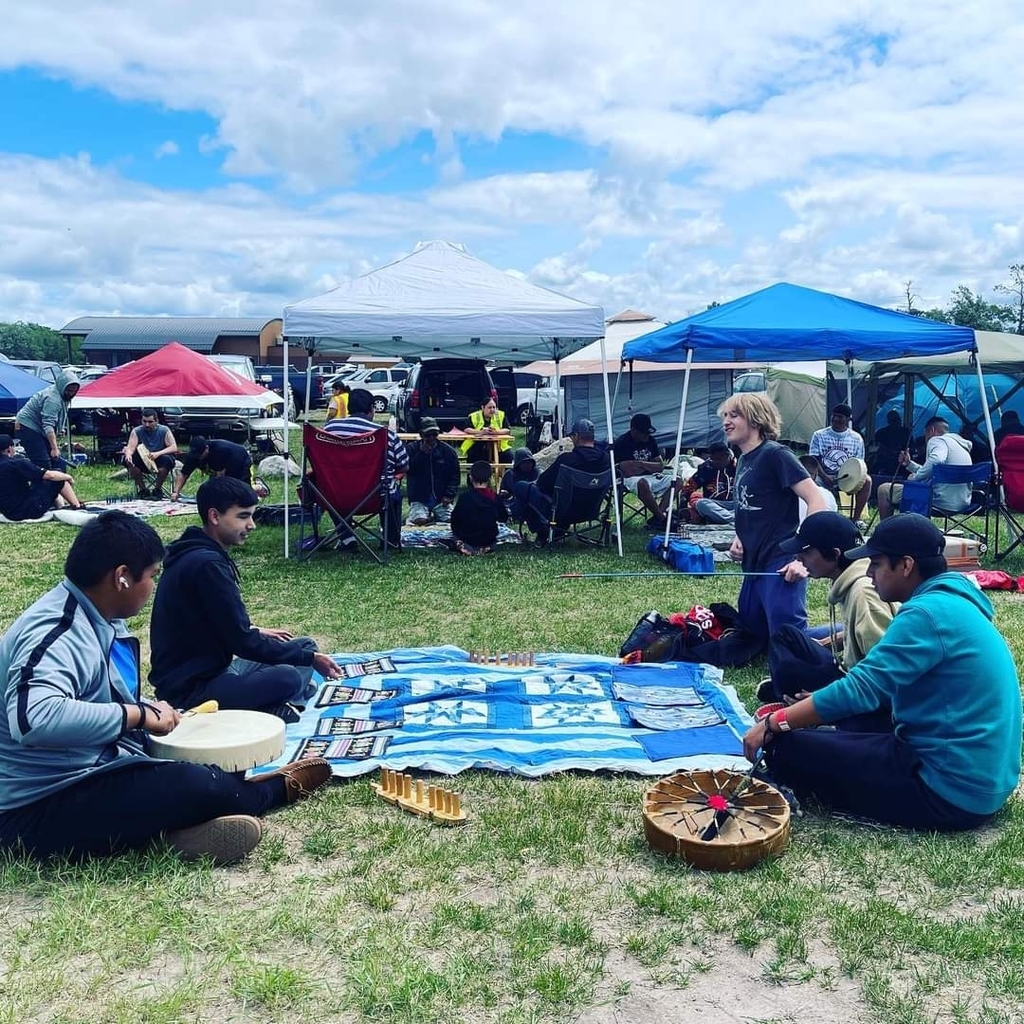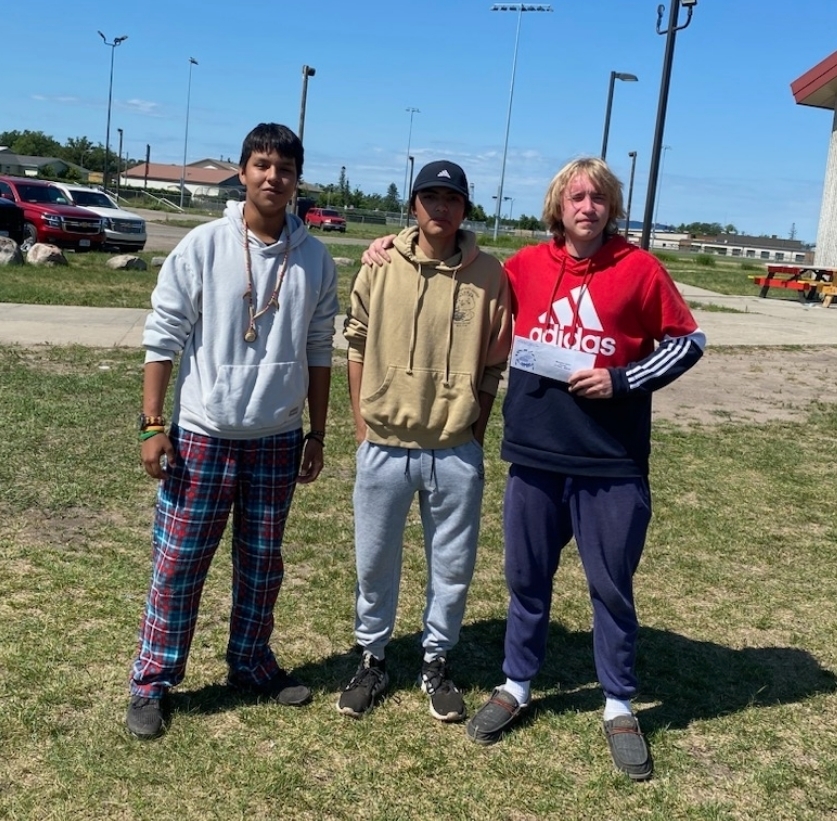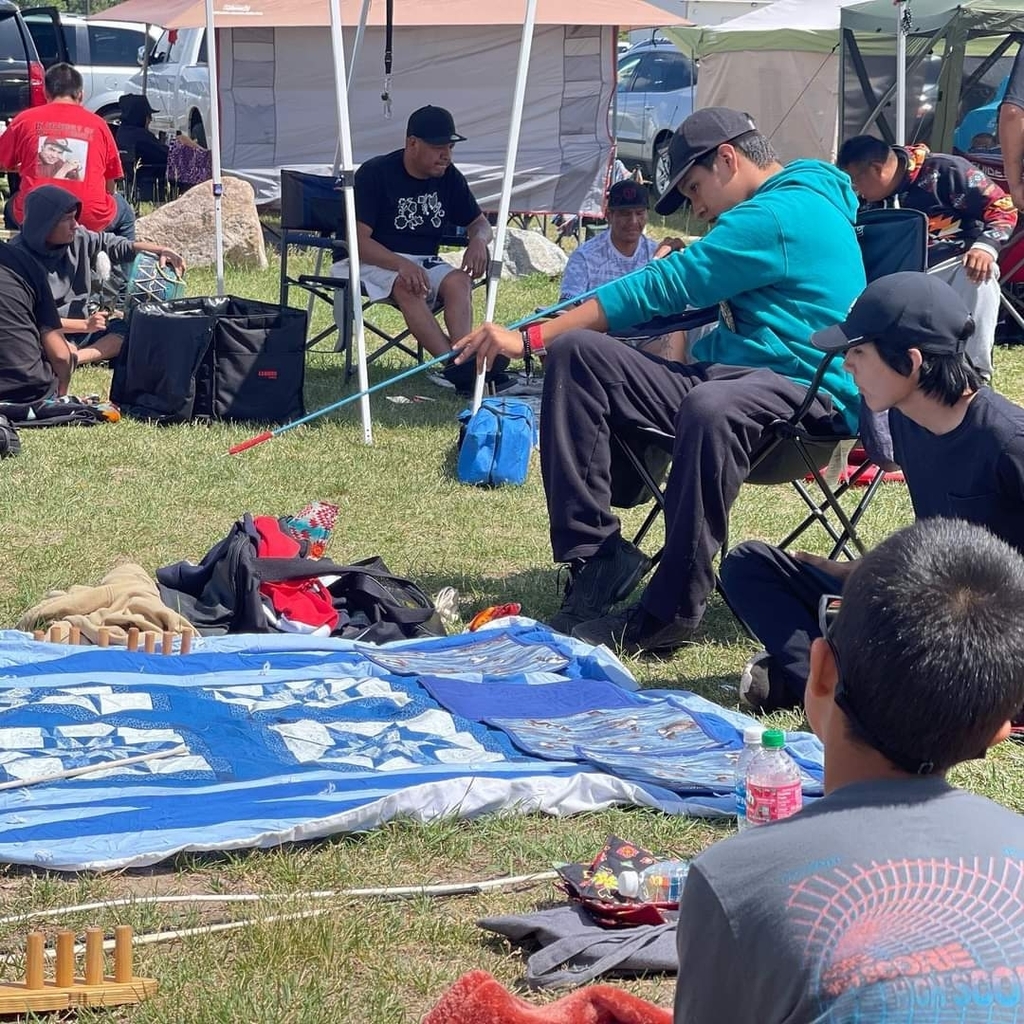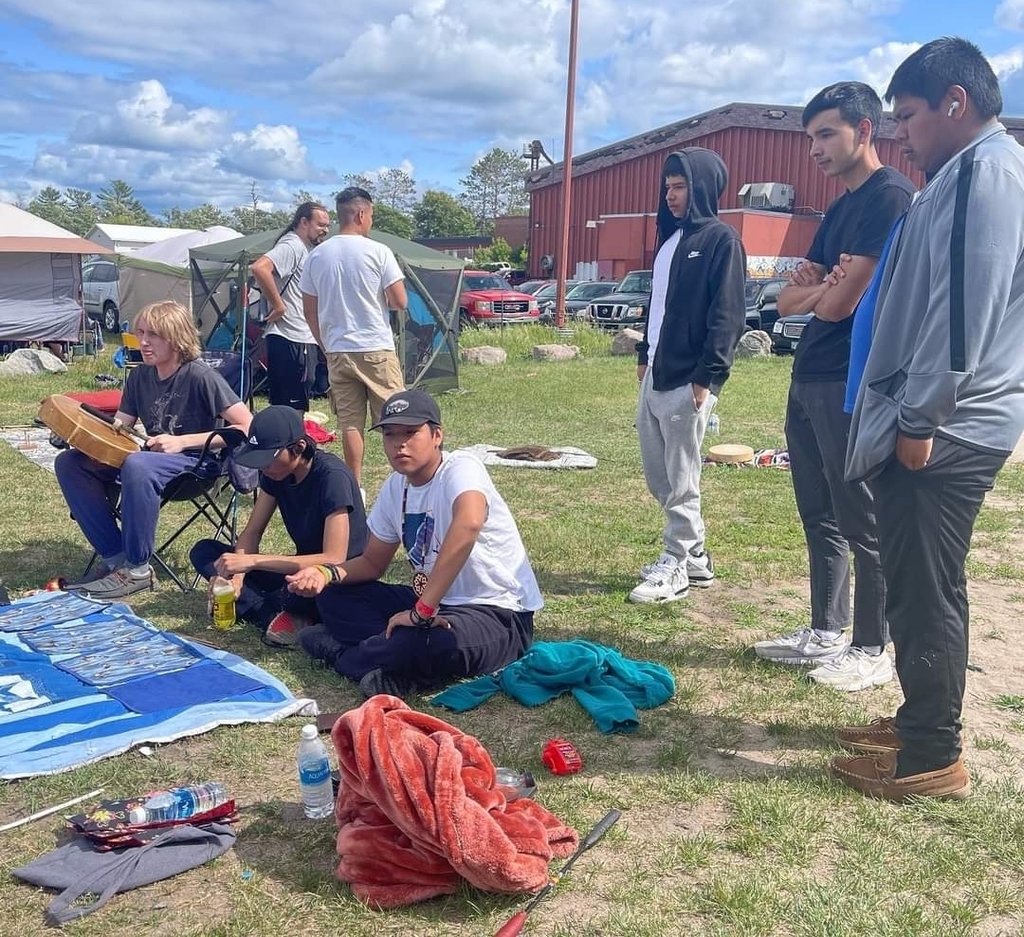 Just a reminder the last day of summer school was June 29th. Have a great summer break!
Throwback Thursday! During 4th Quarter, the HS Anishinaabe Arts class took time to do create a sewing project- ribbon skirts. Students learned to use a sewing machine and it's components, how to take measurements to make a custom project, learned to hem, sewing seam allowances, add pockets and more! There was some trial and error, sometimes a lot of seam ripping, but many of our students were happy with their completed projects. Shout out to the class TAs- seniors Malayna and Mataya! Their assistance was greatly appreciated during the class! #clbpanthers #ribbonskirts